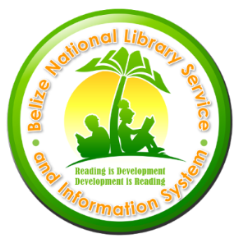 Reading is Development, Development is Reading
Menu
Item request has been placed!
×
Item request cannot be made.
×
Processing Request
The earliest record known of the Maya in Belize dates back to 2500 B.C. when they inhabited the area now known as Cuello.  Today, we have only a few Mayas who are direct descendants of those ancient people.  
The peak of Maya civilization " the Classic Period " when at least 400,000 Maya inhabited Belize, extended from about A.D. 250 to A.D. 1000.  Shortly after this, the Maya societies declined due either to soil exhaustion, disease, or the peasants revolting and massacring the priests. 
Many Maya were living in Belize when the Spanish and the British came in the 16th and 17th centuries.  Defeated by the British in 1867 and 1872, they later became integrated into the Belizean society as dispossessed and dependent people.
There are presently three groups of Maya living in various areas of Belize.  The Yucatec Maya, who migrated from the south of Mexico, live in the northern districts of Corozal and Orange Walk and have merged with the Mestizo population.  The Mopan Maya came from San Luis in the Peten region of Guatemala and settled in San Antonio, Toledo District.  The Mopan Mayas of the western area of Belize are a mixed Peten and Yucatecan stock, mostly occupying the village of San Jose Succotz in the Cayo District.  Immigrating from San Pedro Corcha in Guatemala, the Kekchi Maya inhabit about eight villages in the Toledo District.
Although the Maya language group includes twenty diverse, related, dialects, the Maya in the north speak Yucateco, those in the Toledo District speak Mopanero and Kekchi.  Many Maya speak English along with their mother tongue, and mainly through long contact with the Spanish culture of Mexico and Guatemala speak Spanish also. 
The whole life of the Maya centers around agriculture and their most common food is corn, although beans, pork, and fish are also eaten.  Comprising about eleven percent of Belize's population, the Maya live in spaciously laid-out villages, some near to the ceremonial sites of the earliest Maya settlements.  Names like Altun Ha, Xunantunich, Cuello, Lubaantun, Caracol and Lamanai are some of the sites still maintained as tourist attractions, and as reminders of the magnificent past of the Maya.